Here's the instructions for how to make your Mars template into a Mars globe: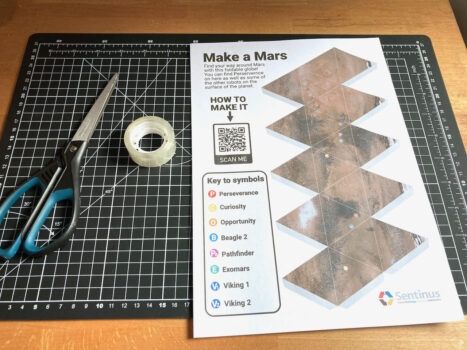 Cut around the outside of the template, being careful to keep the tabs attached.
Fold along the faint grey lines that make up the triangles.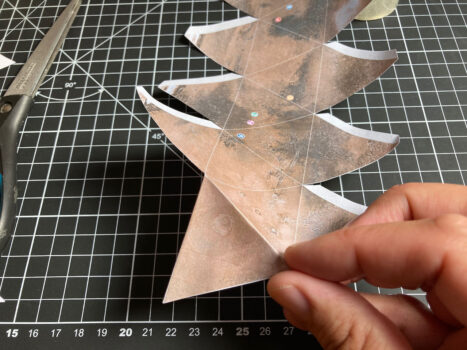 Now glue or sellotape one tab at a time.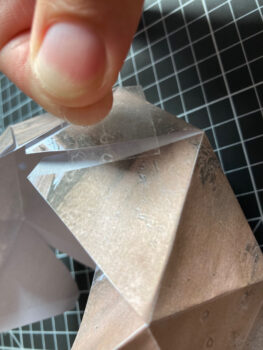 It should slowly come together into a martian globe!